Regulatory Training Courses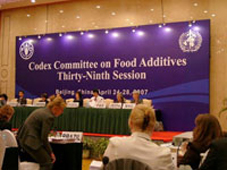 saqual provides tailored regulatory training courses to meet a company or organization's specific needs or to keep participants current with the latest developments in the regulatory field.
Examples of previous tailored training courses include:
Codex Alimentarius – an introduction
Risk assessment of food chemicals - the principles
General European food - principles and application of EU food law
The small group size allows for close interactions between trainer and students giving participants the opportunity to apply their knowledge in practice using real market examples and to provide an environment encouraging the exchange of views and interpretations. Courses are taught at our or your offices or other off-site locations.