Foods and ingredients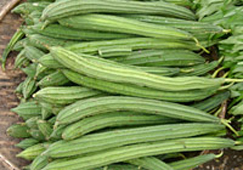 Consumers expect their food to be safe, tasty, appealing and nutritious. The food production sector, retailers and regulators strive to meet these expectations whether delivering food staples like rice or specialised health foods for specific populations. Every food or food ingredient needs to comply with a comprehensive set of regulations issued by national and/or international bodies. saqual provides services to access this complex framework of regulations including:
extracting the relevant regulations for specific foods
defining quality requirements
suggesting labelling
developing claims
In cases of doubt or ambiguous regulations discussions with concerned authorities are arranged. A particular strength of our experts is the analysis of international standards and their impact on imports and exports. We support exporters of food commodities in their business development activities and provide importers with assistance in international trade requirements.
Link to recent successful projects
Target markets: Europe incl. Eastern Europe, European Union, USA, China, Japan